Start saving every day with Woolworths
Imagine saving 6% on all your groceries and petrol? Well, now you can.
With this fantastic offer, save 6% on a WISH eGift Card, which can be used at the wide range of Woolworths stores below.
$94 for a $100 Woolworths WISH eGift Card
$188 for a $200 Woolworths WISH eGift Card
$470 for a $500 Woolworths WISH eGift Card
All you need to do is click the button below to activate your 6% discount, which will be applied on purchase. Easy!
Where can I use my eGift Card?
You can redeem your discounted WISH eGift Card at any of these participating stores, either online or in-store depending on the retailer.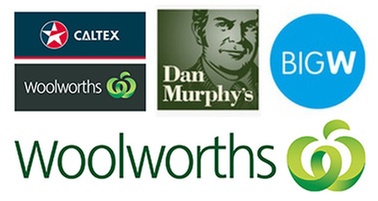 An eGift Card is used very much like a normal plastic gift card. The only difference is that an eGift Card is delivered to you electronically via email. You or your recipient will receive an email with instructions on how to download and use your eGift Card.
---