Technology has gone so great that when it infiltrated the fitness and health market in the late 20th Century, it has only continued to grow and expand. Today, you no longer need just sneakers to work out. There "gadget buddies" that you can bring with you to use, too! Some of the best fitness gadgets today include the following:
TomTom Spark Cardio
The TomTom Spark Cardio includes a Monochrome LCD, a heart rate monitor, and a sleep tracker. It is compatible with Windows, Mac, Androis and iOS.
With a built-in heart rate monitor, the Spark can track your heart rate zones during workouts. It also keeps an eye on your progress with real time distance, speed, pace and calories burned displayed on the watch face.
And the best part is, it is built with a 3GB music player, which can hold over 500 songs to listen to while working out!
Samsung Gear VR
The Samsung Gear VR is the best VR headset available. Gear VR works seamlessly with Galaxy smartphones. All you need to do is slip in your phone and you're free to take on the world and beyond.
Apple Watch Sport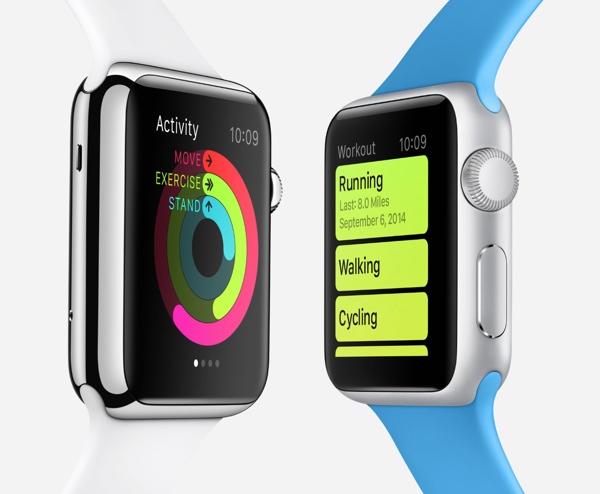 Apple Watch Sport features anodised aluminium cases with a silver, space grey, gold or rose gold finish. Each case is available in two case sizes: 38 mm and 42 mm.
The Apple Watch can measure steps taken, distance travelled and calories burned. The Apple Watch offers two main apps: Activity, which is all about health, movement, wellness and your daily routine; and Workout App, which tracks running, cycling and walking. All this data is collected on your iPhone using the Apple Health app.
QardioBase
The QardioBase Wireless Smart Scale is a wonderful piece of technology that does not tell you what your weight is. Rather, it secretly records your weight, muscle mass, and body mass index, water and bone composition as well as body-fat percentage. It then gives you a "smile" if you're on track. Though simple, the QardioBase has a big impact on your self-esteem. Without the numbers, you don't ever worry so you don't do extreme forms of exercises that may already endanger your health.
Lumo Run shorts and leggings
These pieces of smart garments have sensor technology that is connected to an app. The Lumo Run shorts and legging will capture data on your movements and then feed that information to an app, which will interpret it. The app will then tell you tips on how to improve your workout routine.
Under Armour Health Box
Even without its brand, this set of gadgets deserves the attention. The Under Armour Health Box is composed of a fitness band, a scale and mobile app, and a heart rate monitor that are all interconnected. All these gadgets will analyze your state of health and nutrition and they create doable plans on how to improve them.
Vessyl Cup
It may look like a mug, but it's actually much more than that. The Vessyl cup is a smart cup that can tell what kind of liquid you're drinking. It can even tell the dietary breakdown of your drink and transfer the data to your smartphone for easy viewing.
AMI Bolt
This technology is perfect for those who are afraid of needles. The AMI Bolt can measure your blood oxygen level, body vitals and temperature. You can use this device before, during and after your workout for easy comparison. Use it regularly to better monitor your health.
Atlas
Yet another wearable fitness tracker device is called the Atlas. It is a wrist-based tracker that can capture your stats while doing workouts, including the type and speed, reps and steps as well as your heart rate. It also includes information on the calories you burned as well as the distance you ran.
You can preload your fitness routine so that it will be easy for the device to track your progress, and see the changes.
Mio Fuse
The Mio Fuse is a wrist band and sports watch. It's compatible with both Android and iOS. It has Dot-matrix LCD, a heart monitor, but not a sleep tracker. It is perfect for sports enthusiasts who want a wearable that is devoid of other fancy, but rarely used, features.
---
Of course, there are other options available in the market. These ten are only the tip of the iceberg. Choose your fitness gadget well!